GREAUX Healthy Hair Drops
GREAUX
(pronounced "grow") Healthy Hair Drops is an enriched and intense mixture of essential oils, extracts and other ingredients proven to repair and protect damaged hair cuticles, heal and purify the scalp, stimulate hair follicles, increase oxygen intake, add moisture and prevent breakage. Ideal for weak or thinning hair.
Directions: Part hair every 1-2 inches and apply directly to scalp. Massage vigorously into scalp for 2 minutes. Apply 2-3 times a week or daily on thin areas.
Contains Red Seaweed Extract, Castor Oil, Tea Tree Leaf Oil, Peppermint Oil, Soy Protein, Wheat Protein, Rosemary Extract, Ylang-Ylang Flower Oil, Water, Alcohol Denat, Nettle Extract, Citric Acid, Propylene Glycol, Caprylyl Glycol, Hexylene Glycol, Menthol, Ethylhexylglycerin, Phenoxyethanol
Warning: The sensation produced by this product can be intense for children under 2 years old. If you have an adverse reaction this product, such as itching or redness, suspend use immediately as you may be allergic to one ore more of the ingredients.

When should I expect to start seeing results?
As with most products you purchase, "results may vary". But on average, our customers generally start to notice after 2-4 weeks.
The new formula seems "watery". Why is that?
The old formula was more of an oil base, and while they new formula also contains essential oils the have been broken down to a thinner consistency through a scientific process called hydrolysis. Many of the ingredients in the formula have been hydrolyzed, making the molecules small enough to be absorbed into the scalp and hair shaft more easily. Here are a few articles on hydrolysis and it's benefits: 
» Link 1
» Link 2
» Link 3
Is this product only for natural hair textures?
No, the ingredients found in Greaux Healthy Hair Drops will work to heal and energize the scalp while strengthening your strands to protect against breakage; maximizing growth retention, whether your hair is natural or relaxed.
I have Alopecia caused by stress. Will this product work for me?
First of all, relax...And yes, Greaux Healthy Hair Drops have been proven to combat the affects of most types of Alopecia, including Alopecia Areata, Traction Alopecia, and Cicatricial Alopecia.
Can I use this even if my hair has been straightened?
Because you should be applying the drops directly to your scalp and not the hair directly, it is OK to use with pressed or relaxed hair. You may experience some frizziness around the roots as the product is water-based.
Are Greaux Drops safe to use on my 1-year-old?
We recommend holding off on using this product on a child until they are at least two years old. Simply because essential oils are so concentrated that they can be a little intense for babies and because there just aren't enough studies on the affects of essential oils on children that young.
Can men use Greaux Drops to cure baldness?
While it is true that we have had many male customers see positive results in growing back thinning areas, or bald spots caused by Alopecia, or just increasing hair production in general, we cannot confirm that our product is a cure for Male Pattern Baldness or any hair loss caused by heredity. Sorry Guys :(
"I created GREAUX Healthy Hair Drops after searching for years for a product that would help me combat my own hair growth issues caused by alopecia and dermatitis as well as be a go-to solution for my clients and other women with similar plights."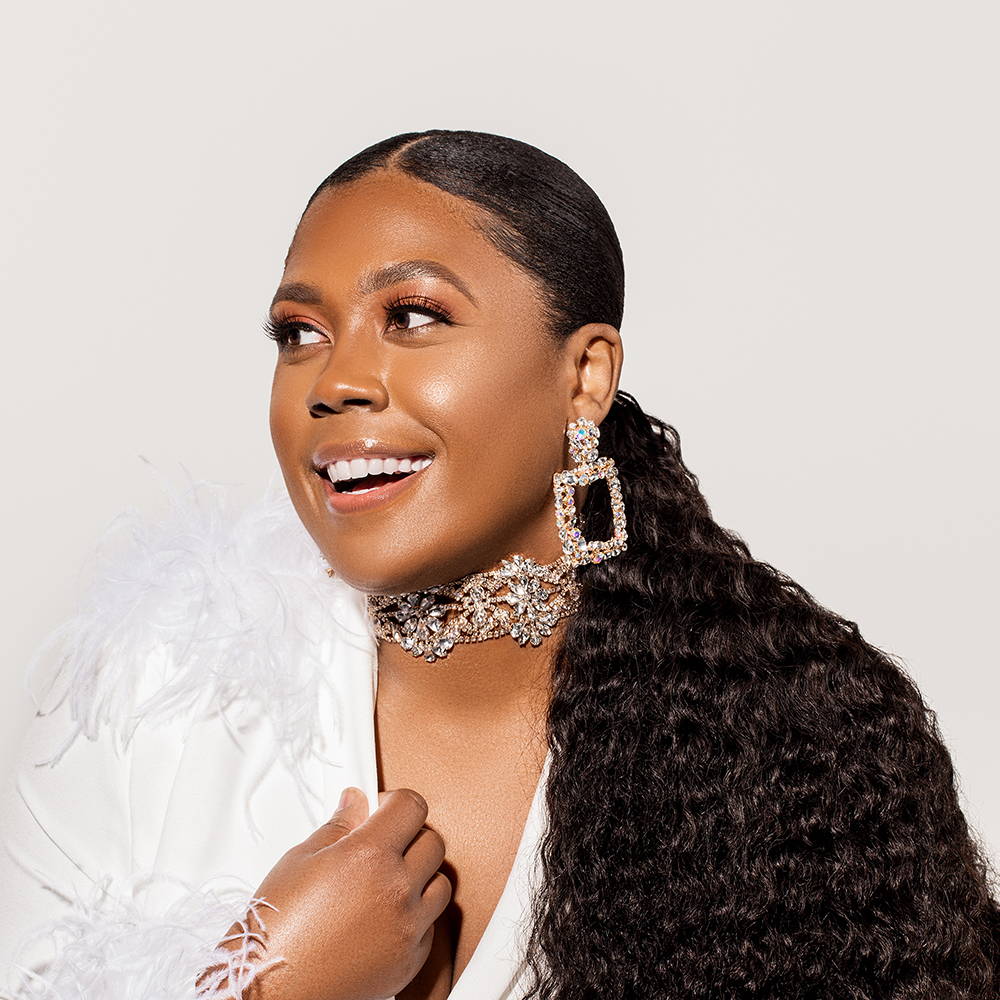 ASHANTI LATION
Celebrity Hair Stylist & Founder of VIP Luxury Hair Care
Customer Reviews
96
reviewers would recommend this product
Write a Review
Ask a Question
10/23/2022
Anonymous

United States
I recommend this product
Neik
Excellent Product. I am already seeing results. I so glad that I purchased the Greaux Drops.
09/14/2022
Anonymous

United States
I recommend this product
Gift for mom
I mom recently got micro sister locs and has always had issues with her hair being dry. She used countless products and her hair would just **** it up and look dry again. She's thoroughly enjoying the product so far.
09/10/2022
Anonymous

United States
I recommend this product
I absolutely love it!
My overall experience using this item was good I honestly didn't know how fast it would work for me after using it! It really does stimulate growth in thinning parts of my hair. I am a mother of 3 and I have a very high demanding job stress was causing me to lose my edges but after 2 weeks I am absolutely loving my results!
08/30/2022
Alita B.

United States
I recommend this product
Amazing
It's amazing. I brought three bottles
08/15/2022
Pamela J.

United States
I recommend this product
Pamela Johnson
My hair has gotten thicker and healthier